Repairs and Restorations
With our fully equipped workshop, packed the with latest in automotive collision repair technology, Roger Steen Crash Repairs team of specialists can repair and restore your vehicle and have it looking as good as new. For insurace claims, restorations or general repairs and re-sprays, trust us to get the job done right.
GET IT FIXED RIGHT – CRASH REPAIR EXPERTS
Panel Beaters, Paint Experts, Chassis Alignment
If you've been in an accident, it's often difficult to know how to proceed. That's where Roger Steen Crash Repairs comes in. Call us and we can guide you to repair your car, ute, 4WD or van and have you back on the road quickly. We'll help you make your insurance claims, get you a comprehensive repair quote and undertake your car repairs. We are available for advice and information as you go through the repair process
Your Insurance Claims for Car Repairs are Covered
We ensure your quote satisfies the insurers requirements, and we will get your claim approved quickly. With your permission we will deal with any additional requirements by the insurer.
Insurance Company Contact Numbers
Repairing and Panel Beating Cars for More than 40 Years
We have been panel beating for more than 40 years. All our panel beaters are experienced but every job is supervised by our most experienced staff. We take pride ourselves on customer satisfaction and quality repair work. At Roger Steen Crash Repairs we will work with you to reduce the inconvenience of being without your vehicle and will arrange a time to repair your car that best suits you.
Panel Repairs, Panel Replacement
Craig Steen and his team of panel beaters can either replace the damaged panel or undertake panel beating to repair the panel. A replacement panel may not be available or economic so we will fix the original. We use the latest tools and equipment. This is especially important to align and measure your car chassis. Our chassis alignment system provides a very accurate platform to repair your damaged vehicle. From this point the replacement and repair or panel beating of the finished panel becomes easy. Our panel beaters have vast experience on all brands of cars, vans and trucks.
Lifetime Warranty Crash Repairs & Dent Removal
We back all our work with a Lifetime Warranty for all crash repairs and dent removal.   We have a 40 year reputation to protect so you will get quality repairs and paint jobs, top workmanship and unsurpassed customer service.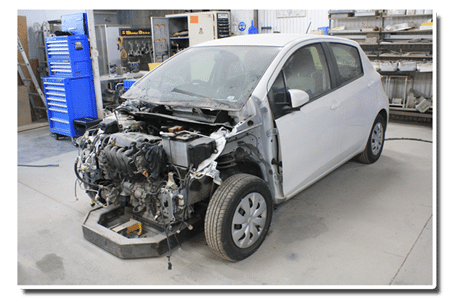 Crash Repairs
Roger Steen Crash Repairs offer professional crash repair solutions. If you've been in an accident and need professional advice regarding insurance claims as well as quality repairs then we can help.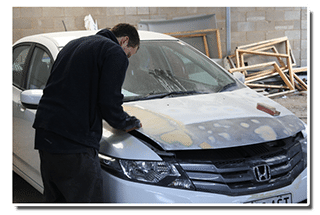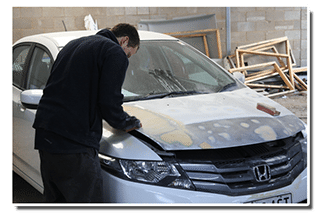 Restorations
Custom restorations on new and classic cars are something we love. If your vehicle is looking a bit worn-out, ask us how our skilled restoration experts can have it sparkling again.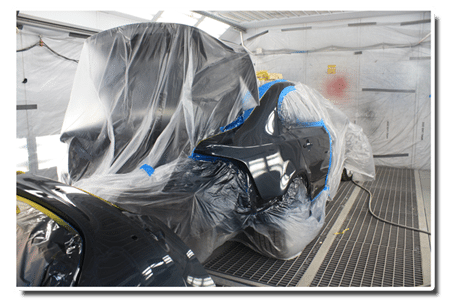 Spray Painting
Our durable, high quality spray-painting process can add some life to a faded paint job. Let us re-spray your weathered vehicle and have it looking as sleek and stylish as ever.